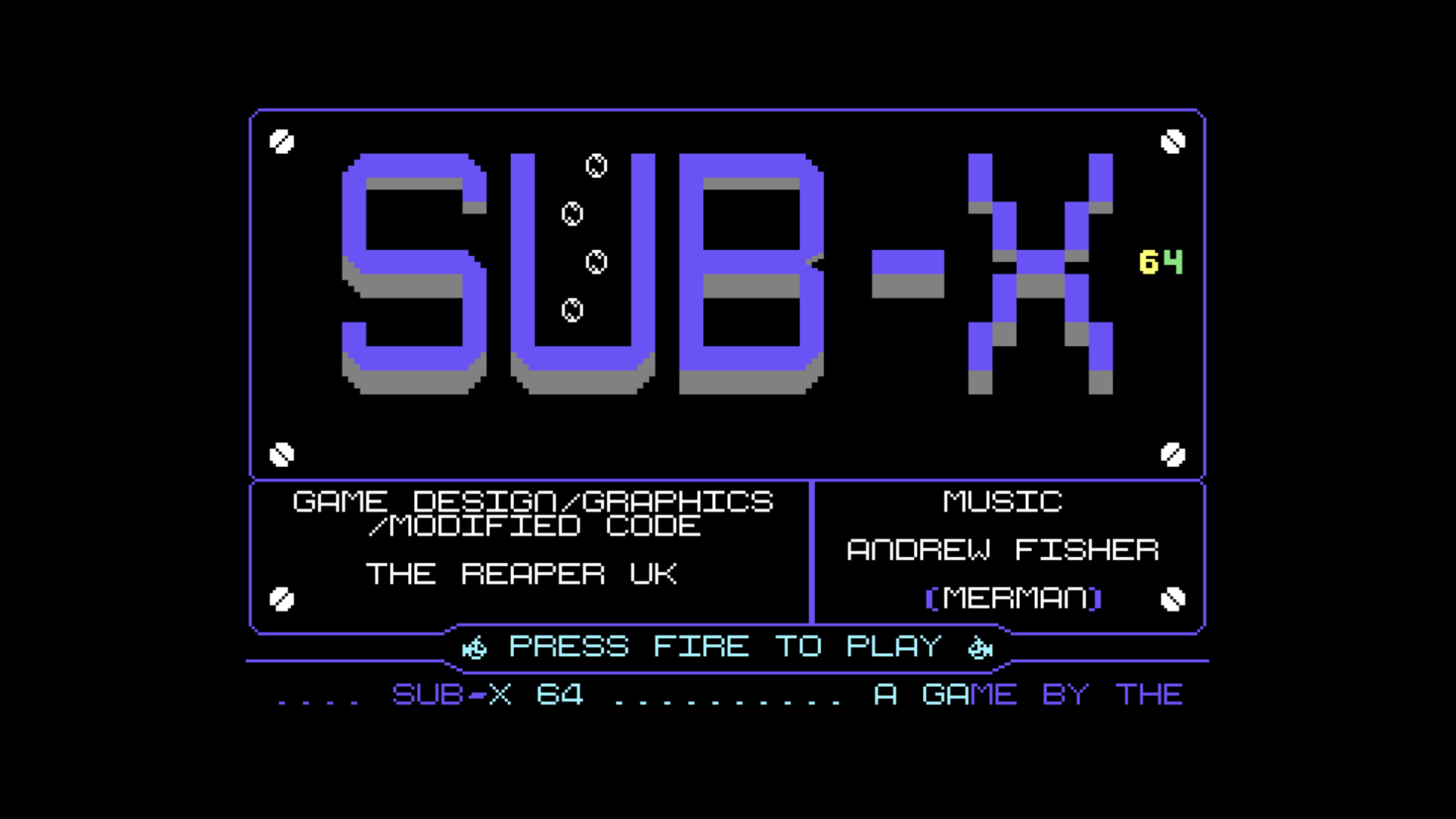 SUB-X 64 (C64)
A Game for TheC64Maxi/C64Mini/Commodore 64 or a Good C64 Emulator.
1 Player Arcade Style Underwater Shoot 'em Up, Single D64 Image File with Hi-Score Saving.
Also available on cartridge Image .crt here: https://thereaperuk.itch.io/the-reaper-uk-c64-game-cart-vol2

Made with help from the Shoot 'Em' Up Construction Kit by Sensible Software and Sideway Version by Jon Wells, Modified SEUCK framework Code by Me, Original Framework Code by Richard Bayliss of TND, Music By Andrew Fisher (Merman).

Install instructions
Zip File with 1 D64 Disk Image for your C64/TheC64Maxi/C64Mini or Good C64 Emulator.

Comments
Log in with itch.io to leave a comment.
such a good game, thanks.
I just had a quick go at this game. It looks and feels quite nice. I like the animation added to the waves. It gives a good effect. Keep up the good work.