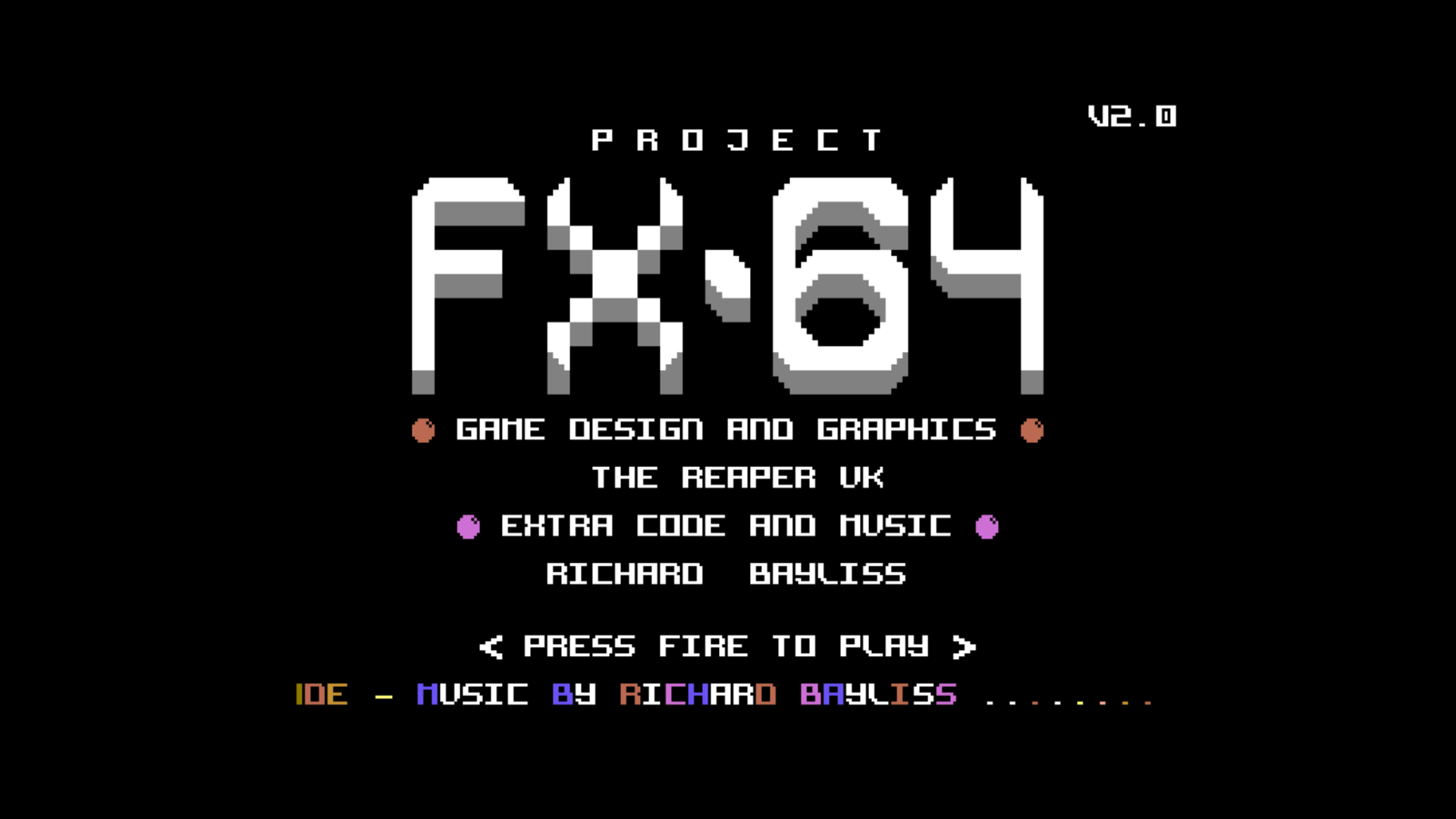 Project FX-64 (C64)
UPDATED: Updated to Version 2 (19/07/20), New Title Screen, Title Screen Music, Hi-Score Table, Some Sprite Changes, Code Hacks added to SEUCK.

A Game for TheC64Maxi/C64Mini/Commodore 64 or a Good C64 Emulator.

Earth in 2283 is Destroyed by an Alien Invasion, A New Fighter Plane was created to Fight back and you are the Lucky Pilot, Fly your New Project FX-64 Plane and Blast Aliens and put out Fires with you Sonic-O Blaster, Rescue Survivors when possible. Good Luck Pilot.

1 Player Game, Easy Game.
YouTube Video by "C64 Masters"
Check out more videos at this link.

https://www.youtube.com/channel/UCnz5kSEkkZ9ipIfQRk3JB0Q/featured
Made with the Sideways Shoot 'Em' Up Construction Kit by Sensible Software and Jon Wells, Music and SEUCK Framework Code by Richard Bayliss.

Install instructions
Zip file's with a D64, T64, TAP and a PRG File, Pick your favourite format, Copy to USB Stick (TheC64Maxi/Mini), An SD Card (SD2IEC,Etc) or Use a C64 Emulator.
UPDATED: Download "Project FX-64 V2 C64.zip" for newest Version.