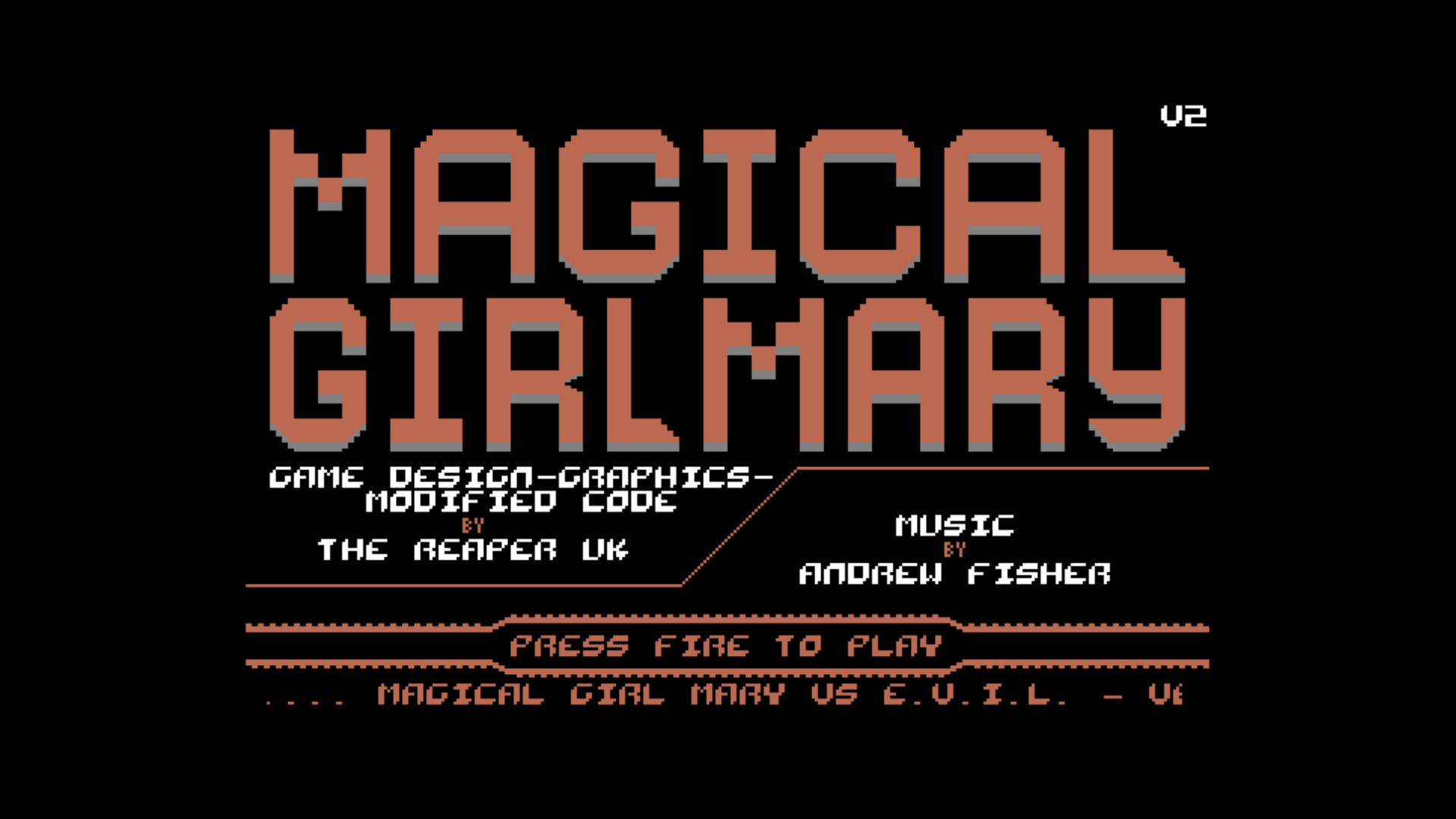 Magical Girl Mary VS E.V.I.L. V2 (C64)
Updated to Version 2: D64 Disk Image Only, Added Framework Code, Updated some Sprites and Background Tiles, Title/In-Game Music by Andrew Fisher, Hi-Score Load/Save, Etc.

This game is for the Commodore 64 or TheC64Maxi/Mini and any Good C64 Emulator like Micro64/Vice/Etc.
Magical Girl Mary Vs E.V.I.L., Use a Joystick in Port 2 to move Mary and Fire Button to Shoot, This is a Push Scroll Game so moving forward will scroll the screen and you can only fire forward, Also 1 Player Only Game, Have Fun.
Made with help from the Shoot 'Em' Up Construction Kit by Sensible Software and Using my modified SEUCK Enhancement Framework Code, Original Framework code by Richard Bayliss of TND, Music by Andrew Fisher (Merman).
Install instructions
D64 Disk Image Version only with Load/Save of Hi-Scores, And Added Framework Code, See above for more information.

Download
Download
Magical Girl Mary V2 C64.zip
22 kB