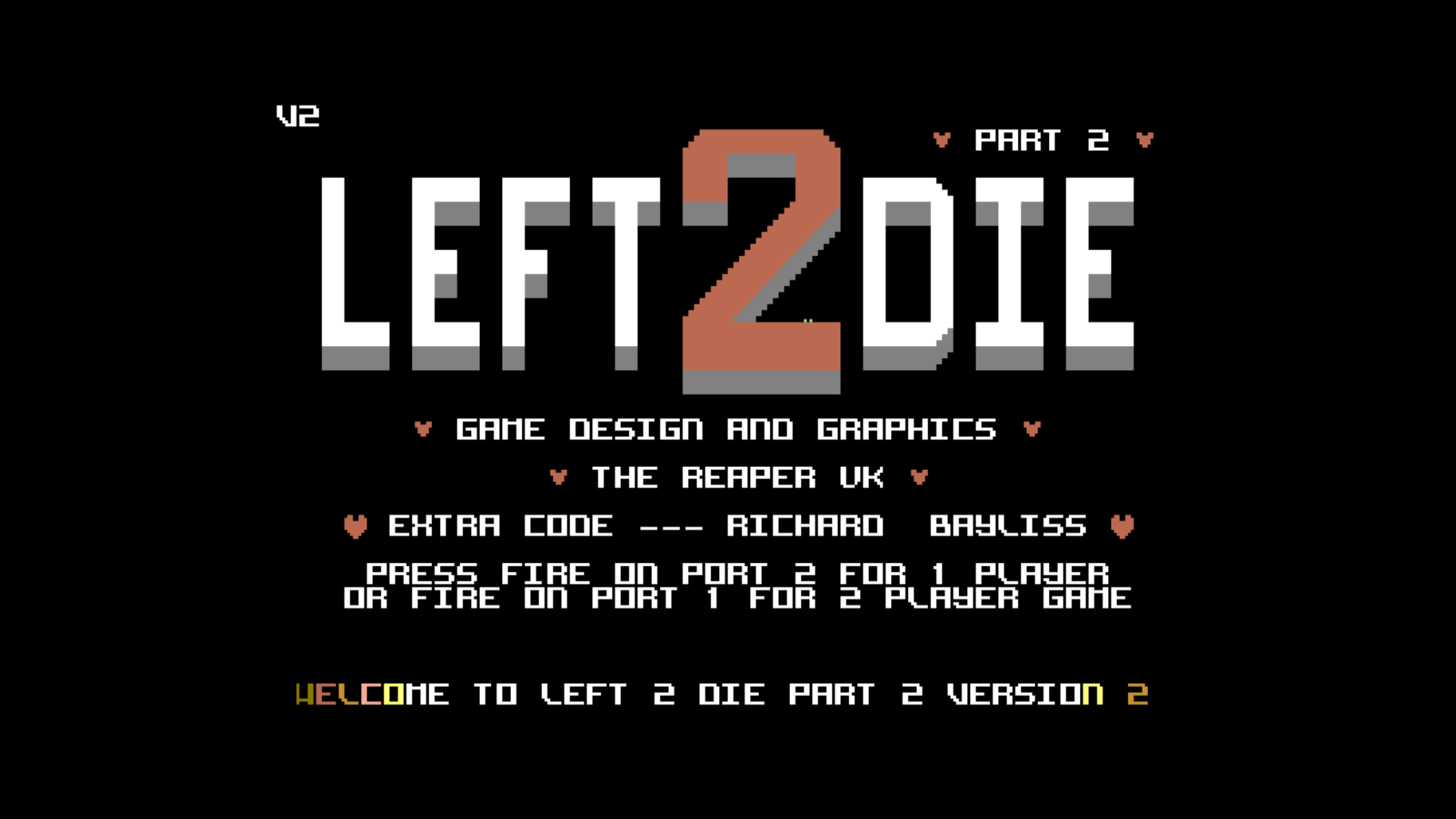 Left 2 Die Part 2 (C64)
UPDATED: (04/07/2020) Left 2 Die Part 2 Version 2.1, Bug Fixes.

A Game for TheC64Maxi/C64Mini/Commodore 64 or a Good C64 Emulator.
You Escaped the City and headed towards the mountains, Here you find a hidden Door, you peek inside, Looks like some sort of Bunker, Could it be safe here, You Enter the door.
1 or 2 Player Co-op Game for the TheC64Maxi/Mini or Real C64 and of course it will Run on a C64 Emulator.
Easy Game just see how high you can score.
Made with the side ways Shoot 'Em' Up Construction Kit by Sensible Software and Jon Wells with SEUCK Framework by Richard Bayliss of TND.
UPDATED to Version 2.

Install instructions
1 Zip file with a D64, T64, TAP and a PRG File, Pick your favourite format, Copy to USB Stick (TheC64Maxi/Mini), An SD Card (SD2IEC,Etc) or Use a C64 Emulator.
UPDATED: Best to Download "Left2Die Part 2 V2.1 C64.zipp" as that is the New Fixed updated Game.

Download
Download
Left2Die Part 2 V2.1 C64.zip
132 kB
Comments
Log in with itch.io to leave a comment.
UPDATED: Version 2.1 Bug Fixed.
UPDATED Game to Version 2.