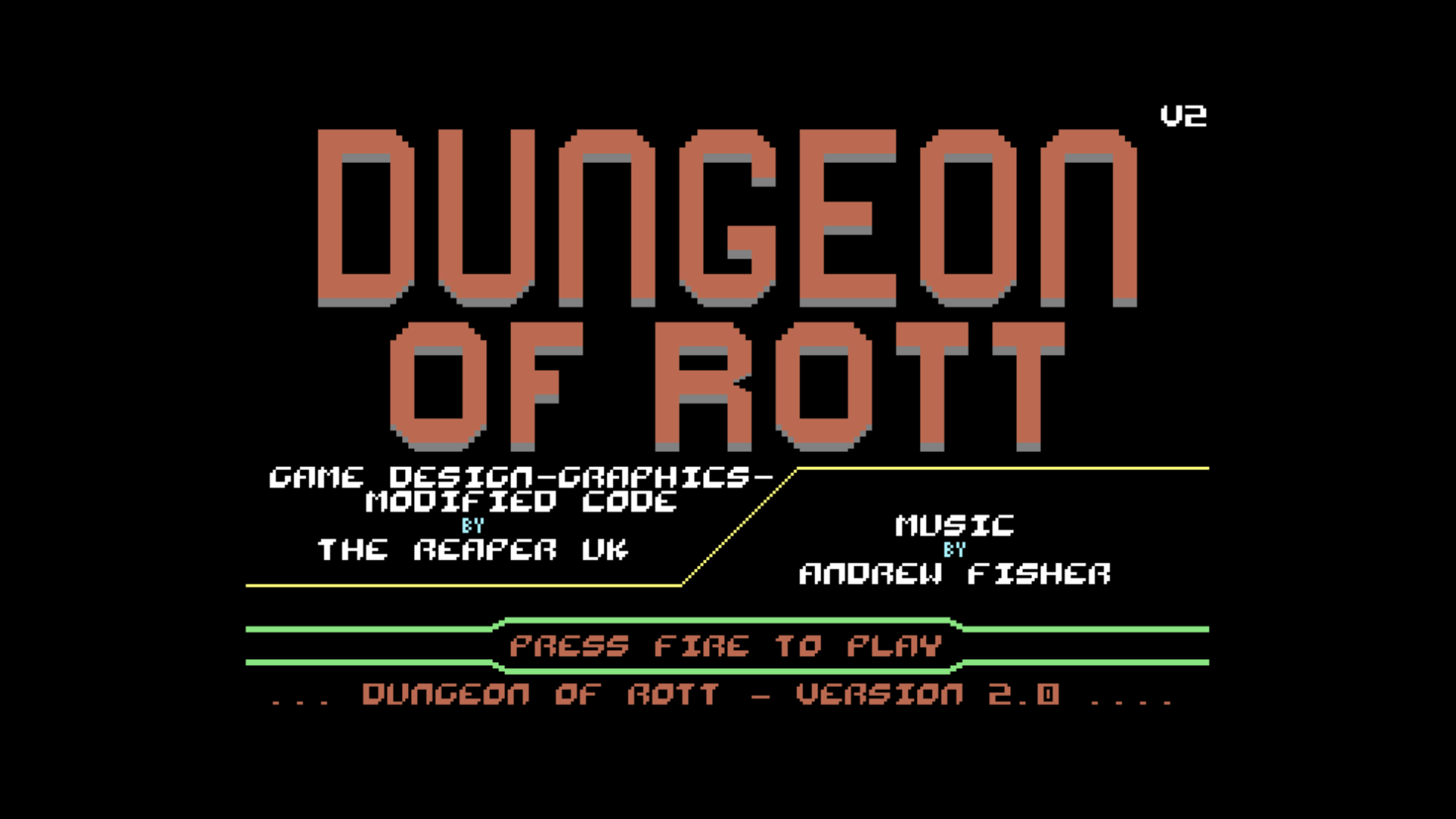 Dungeon of ROTT V2 (C64)
Updated to V2.0: Now using Framework Code, So now has Title Screen/Hi-Score Screen, Smoother Scrolling, Title Music by Andrew Fisher, Load/Save of Hi-Score.
A Game for TheC64Maxi/C64Mini/Commodore 64 or a Good C64 Emulator.

Welcome to the Dungeon of ROTT, Watch out for Monsters, Keep an Eye out for Traps and Tresure, Push Scroll Up 8 Way Fire,
1 Player Game.
Made with help from the Shoot 'Em' Up Construction Kit by Sensible Software, Music by Andrew Fisher, and Using my modified SEUCK Enhancement Framework Code, Original Framework code by Richard Bayliss of TND
Install instructions
1 Zip file with a single D64 image, Copy to USB Stick (TheC64Maxi/Mini), An SD Card (SD2IEC,Etc) or Use a C64 Emulator.
Download
Download
Dungeon of ROTT V2 C64.zip
23 kB
Comments
Log in with itch.io to leave a comment.
Yeah i've seen it, it was Left 2 Die 1 and 2 and Old West World and now Cyber-Cop and this game, Just need the others done now;)
Nice game, keep up the good work.

Also, just for fun and less boring tape loaders. If you fancy using one of my own / Martin Piper's tape loaders for your games. There's some real cool ones available for you. Some even play games during loading. http://tnd64.unikat.sk/download_utils.html

This is just an option ;)