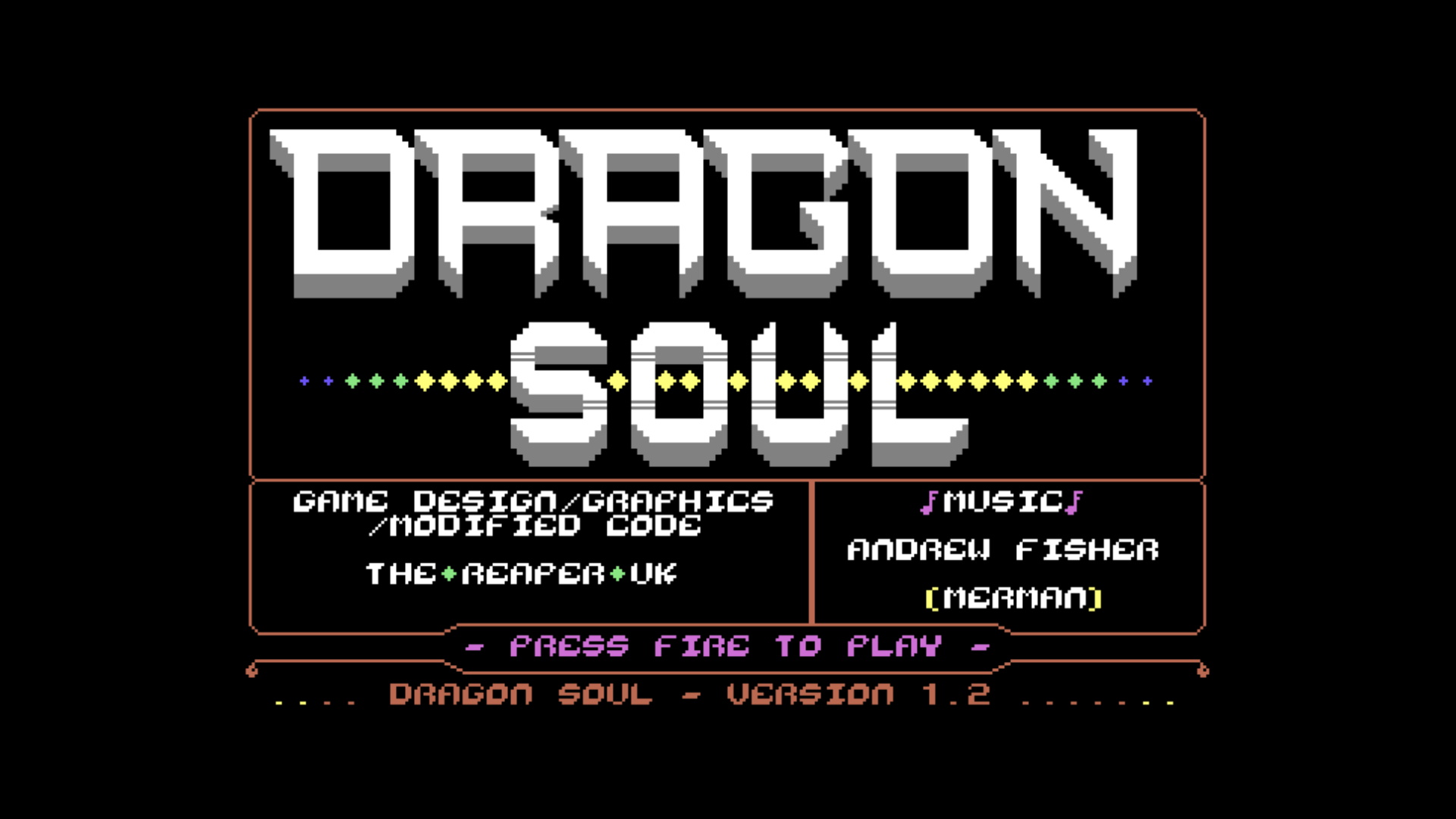 Dragon Soul (C64)
Dragon Soul C64 Update V1.2.
---
Update V1.2. Is under the hood code Changes, Optimization, New features:
Music Play Back Routine has had a major Change and Optimization to the Code, Now has No Pops/Farts/1 to 2ms Freeze's and uses less CPU Time.
Some other parts of code has also been changed and Optimized, Again Less CPU Time and or improved the way to do something.
New Feature: Diagonal Back Ground Scrolling, Water and Maze is now using new Code, Water still has white line Issues on LCD/LED Tv's.
Updated and Tweaked some Sprites and Added some more Animation to some Sprites E.G. Water Dino has Head Movement now.

Cartridge Image Version Cheat Mode Game now does not show the High-Score Page/Screen as it not needed when you Cheat.
Compiled and Fixed to work under the Newest version of Kick Assembler.

And probably some more stuff i've forgotten,

Files
Dragon Soul V1.2 C64.zip
159 kB
Sep 05, 2020
Comments
Log in with itch.io to leave a comment.
V1.2 has had a minor update, Tweaked some Sprites and added extra Animation to some Sprites.