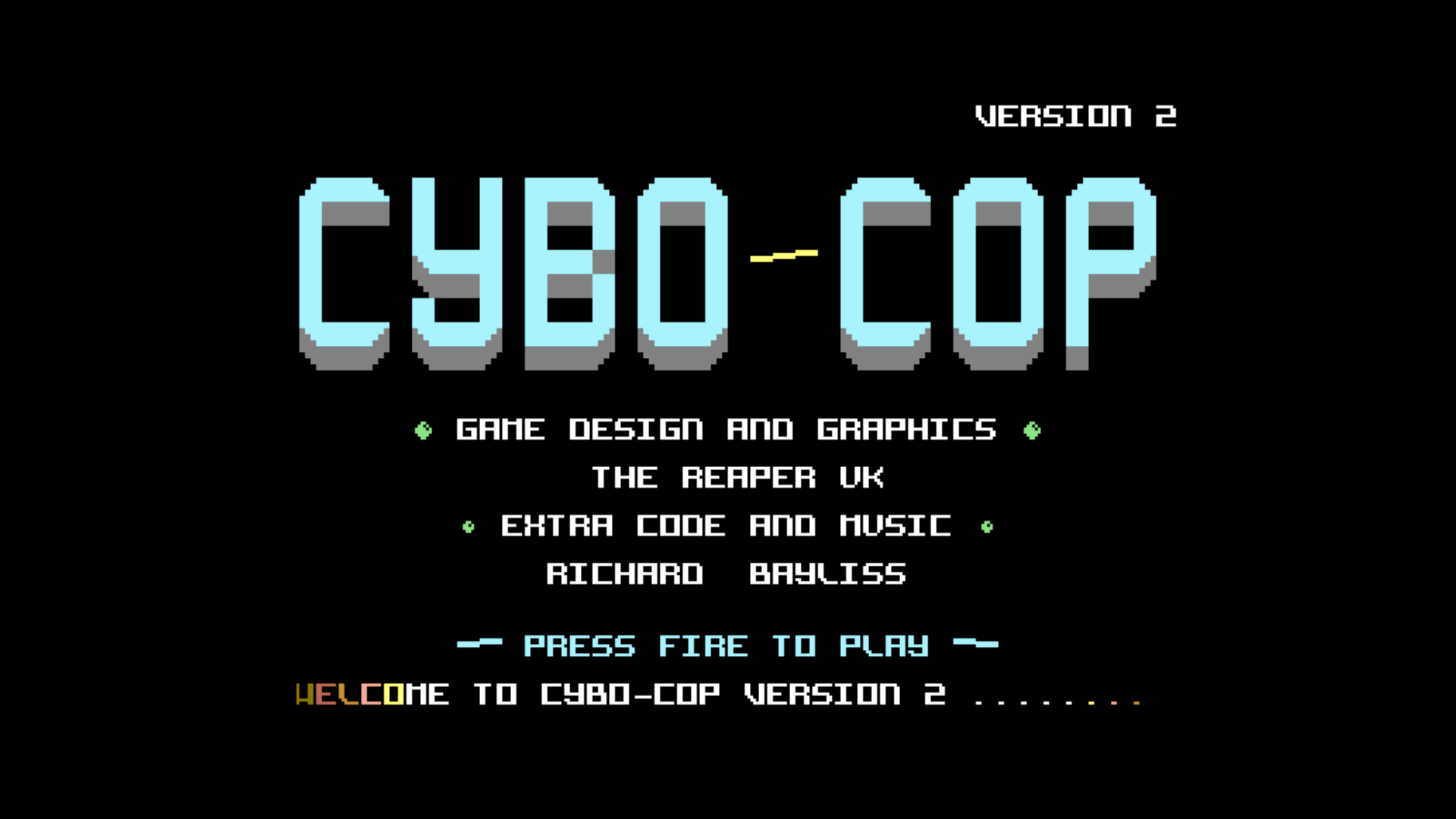 Cybo-Cop (C64)
UPDATE: Version 2.1, Bug Fixes.

A Game for TheC64Maxi/C64Mini/Commodore 64 or a Good C64 Emulator.
Old New City is being over run by the Speccy Punks, This is a Job for Cybo-Cop, Push scroll Left with 8 Way shooting, Shoot the Speccy Punks, Save the Lady's, And pick up Point Cans, 1 Player Game.

Go get them Cybo...

Made with the Sideways Shoot 'Em' Up Construction Kit by Sensible Software and Jon Wells, Also New V3 SEUCK Framework by Richard Bayliss.
Install instructions
1 Zip file with a D64, T64, TAP and a PRG File, Pick your favourite format, Copy to USB Stick (TheC64Maxi/Mini), An SD Card (SD2IEC,Etc) or Use a C64 Emulator.
UPDATE: "Cybo-Cop V2.1 C64.zip" Download is the new version with Added Front End Stuff, Hi-Score Table, And some small under the hood code Patches, Bug Fixes.

Comments
Log in with itch.io to leave a comment.
Updated to V2.1 with some Bug Fixes.
I loaded this game on theC64 in full height mode yesterday. Very nice graphics, and some amusing sound effects. I love your game style. There have been many SEUCK games that have been completely rushed out in the past for a sake of a release. These games are good quality and fun. I think you deserve a pat on the back for what you have done with SEUCK. Well done.

Thanks, I normally start working on an idea then why working on that game i will have an idea for another Game so start working on the new Game, so some of these games are half-done when i return to them, then i see what i have already done then touch up/edit/change sprites, etc.