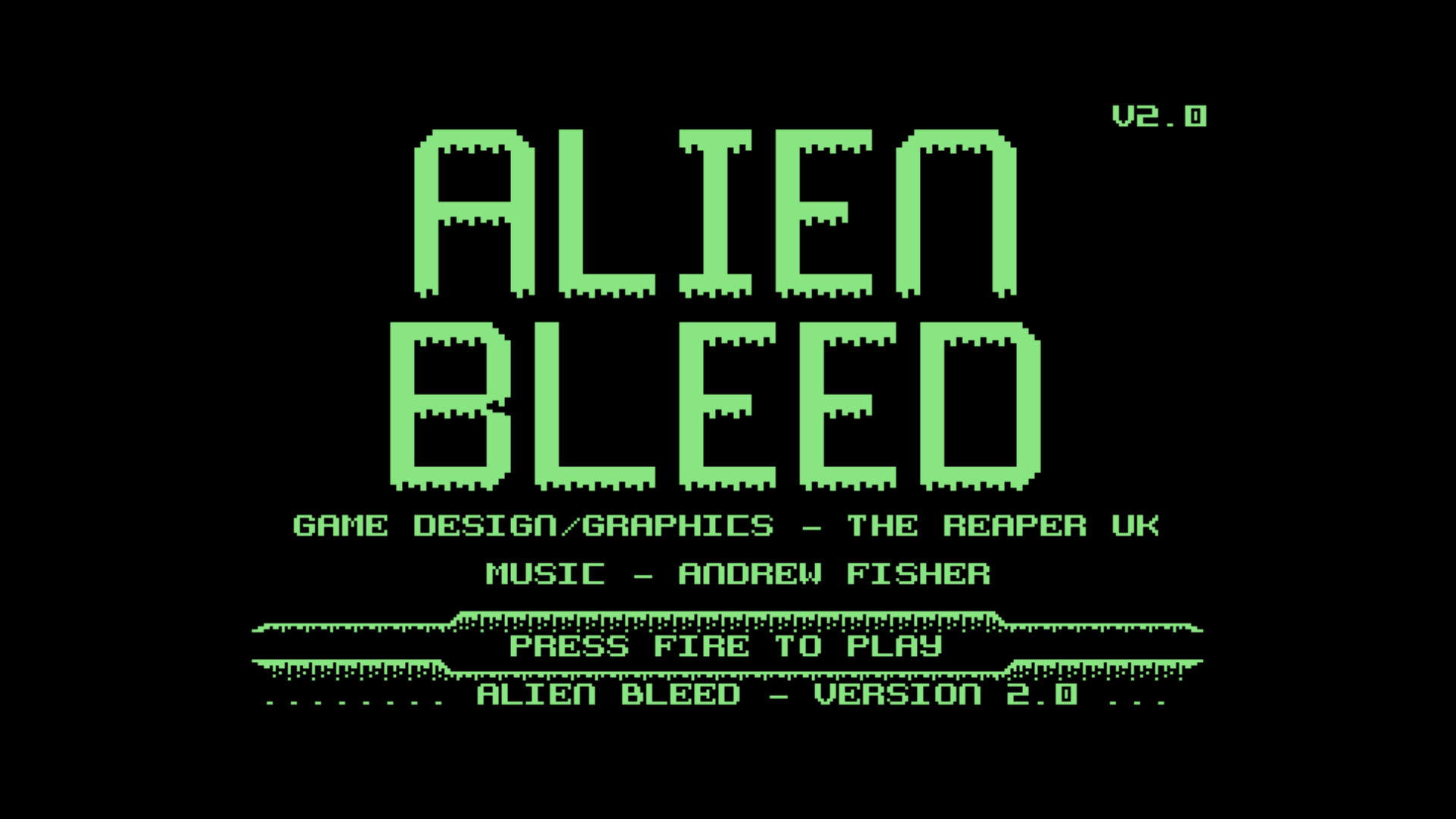 Alien Bleed V2 (C64)
Updated to V2.0: Now using Framework Code, So now has Title Screen/Hi-Score Screen, Smoother Scrolling, Title/In-Game Music, Load/Save of Hi-Scores
You are sent on a mission after a Distress Message from the laboratory on Planet Hota, Message said something about "Aliens are attacking", You land on the Planet and enter the laboratory complex.
1 Player game for the C64/TheC64Maxi/Mini or a C64 Emulator.
YouTube Video by "C64 Masters"
Check out more videos at this link. https://www.youtube.com/channel/UCnz5kSEkkZ9ipIfQRk3JB0Q/featured

Made with help from the Shoot 'Em' Up Construction Kit by Sensible Software, Music by Andrew Fisher, and Using my modified SEUCK Enhancement Framework Code, Original Framework code by Richard Bayliss of TND

Install instructions
1 Zip file with a single D64 image, Copy to USB Stick (TheC64Maxi/Mini), An SD Card (SD2IEC,Etc) or Use a C64 Emulator.
Comments
Log in with itch.io to leave a comment.
Follow the left side almost nobody kills you. Nice game !

Yeah, This is not a good Game, Think it's my least favourite Game I've made.
Cute aliens looking game. I had fun playing it. I look forward to seeing more new games in the future. ;)

If you fancy playing around enhancing your own SEUCK games, then why not check out this neat SEUCK enhancing tutorial