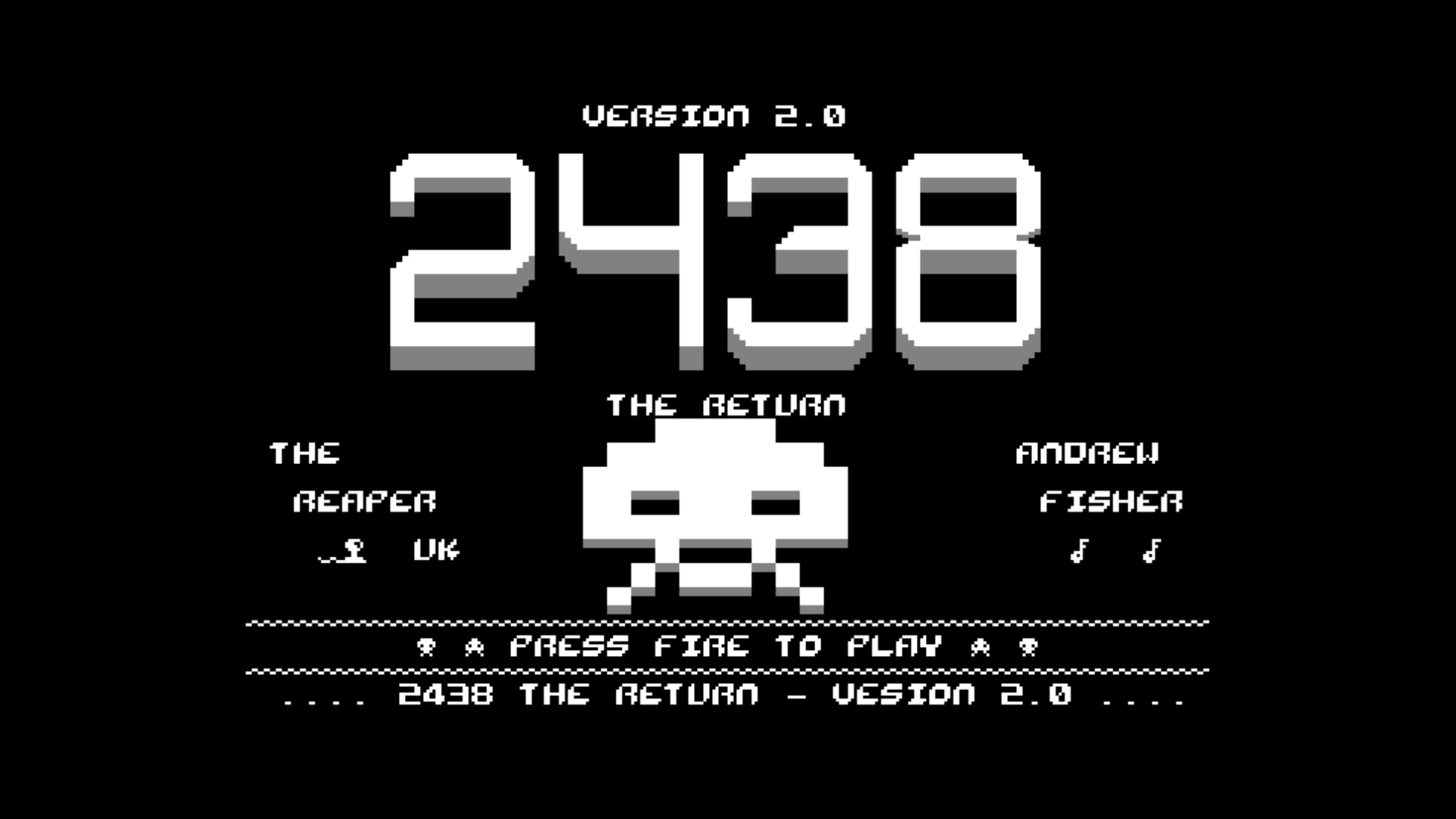 2438 The Return V2 (C64)
New Version 2.0, Game has a major Overhaul, New Framework Code, Load/Save Hi-Score Table, Animated Chars/Tiles, Sprites/Background Tiles Tweaked or New, Title/In-Game Music By Andrew Fisher, Attack Waves Re-Done, and More.

Welcome to the Year 2438, The Year the "Invaders" Return.
1 Player Arcade Shoot em Up, Go get the Highest Score.

A Game for the Commodore 64/TheC64Maxi and Mini or your favourite C64 Emulator, 1 Zip file with a D64 File.
Made with help from the Shoot 'Em' Up Construction Kit by Sensible Software and Using my modified SEUCK Enhancement Framework Code, Original Framework code by Richard Bayliss of TND, Music by Andrew Fisher (Merman).
Have Fun.

Install instructions
New Version 2.0, Total Overhaul of Game.

1 Zip file with a D64 File so Hi-Scores can load and save.

Download
Download
2438 - The Retrun V2 C64.zip
22 kB