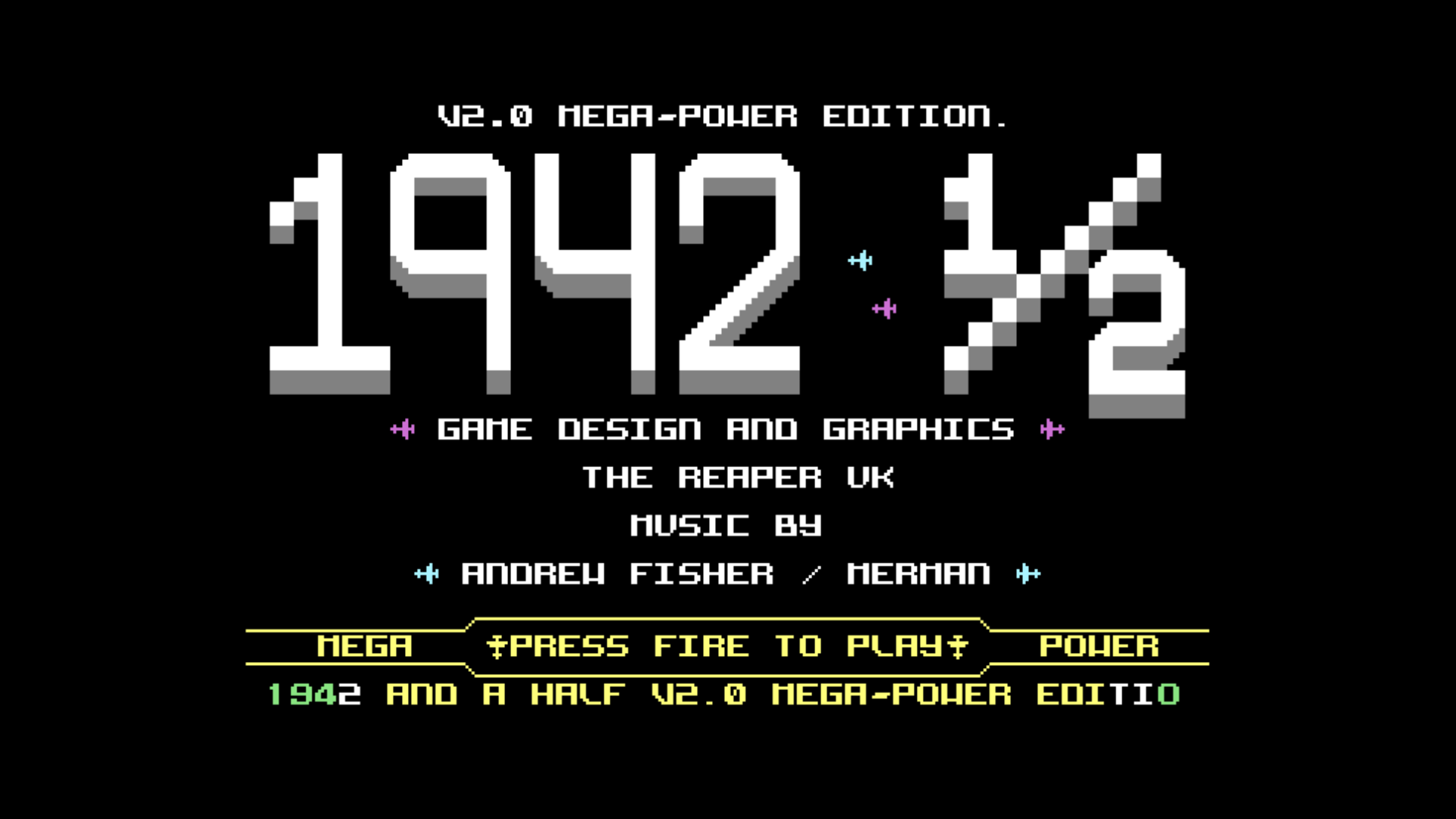 1942 And a Half (C64)
UPDATE: D64 and CRT Image Updated to V2.2, Front End Changes, Code Fixes, Power Up System Changed, 3 Tier and keep best Power Up, Now Has an End Screen rather than Game Looping.

UPDATE: D64 Disk Version only of V2.0 with Load/Save of Hi-Scores, Thanks to Richard Bayliss for updating his Framework to V4.0 i was able to take the Hi-Score Load/Save Code and import it into my modified framework code.
A Game for TheC64Maxi/C64Mini/Commodore 64 or a Good C64 Emulator.
Sequel to 1941 And a Half: https://thereaperuk.itch.io/1941-and-a-half-c64

1 Player Fun Arcade Like Shoot 'em' up, Fly your plane and shoot the other Planes, Boats, Subs, Air Ships and Fly into the Bonus Ball for Bonus Points.
YouTube Video by "C64 Masters"
Check out more videos at this link.

https://www.youtube.com/channel/UCnz5kSEkkZ9ipIfQRk3JB0Q/featured
Made with the Shoot 'Em' Up Construction Kit by Sensible Software and with added Seuck Enhancment Framework by Richard Bayliss of TND, Title Music also by Richard Bayliss.
I Modified the Framework as i had a few problems with V3 framework, So remove some none working/buggy Code, Added some Code, Tweak some Code.

Install instructions
Download "1942andHalf-V2.2D64.zip" for TheC64Maxi/Mini, C64 Emulator, SD2IEC for Real C64.
Download "1942andHalf-V2.2CRT.zip" for TheC64Maxi/Mini, C64 Emulator, Or Kung Fu Flash Cartridge for Real C64.
Comments
Log in with itch.io to leave a comment.
when you are game over the game dont restart
Not sure what you mean, but working fine on Vice Emulator, Real C64C (SD2IEC) and TheC64Maxi, Make sure your using a joystick in Port 2 or set Emulator/TheC64Maxi/Mini to Port 2.